The most beautiful outdoor environments
Artisan Outdoor has successfully combined the ability to create wonderful outdoor spaces with quality craftsmanship. Guiding you from the design process through construction completion, we are your full-service, turnkey landscape company. We manage our own crews, control our own schedule and quality of workmanship, and make the construction process as smooth and seamless as possible.
When it comes to outdoor living, the Artisan team has re-defined excellence. We invite you, the dreamer, to trust your ideas and thoughts of what a luxurious space can be, and let us, the Artisan craftsman, demonstrate what perfection is.
Design
Custom design to fit your family's lifestyle
Our most beautiful outdoor environments all begin with a comprehensive plan, one that clearly depicts the elements of your landscape and where each detail will be placed. We take the time to listen to your wants and needs and discuss all important factors before we begin your design layout. How do you plan to use the outdoor area? What is on your wishlist? We consider all these components, and your budget, as we create your unique design.
Our goal is to include everything you want in your outdoor environment – and nothing you don't.
Then, with attention to detail and your lifestyle in mind, we will create your ultimate paradise for relaxation, fun, and entertainment.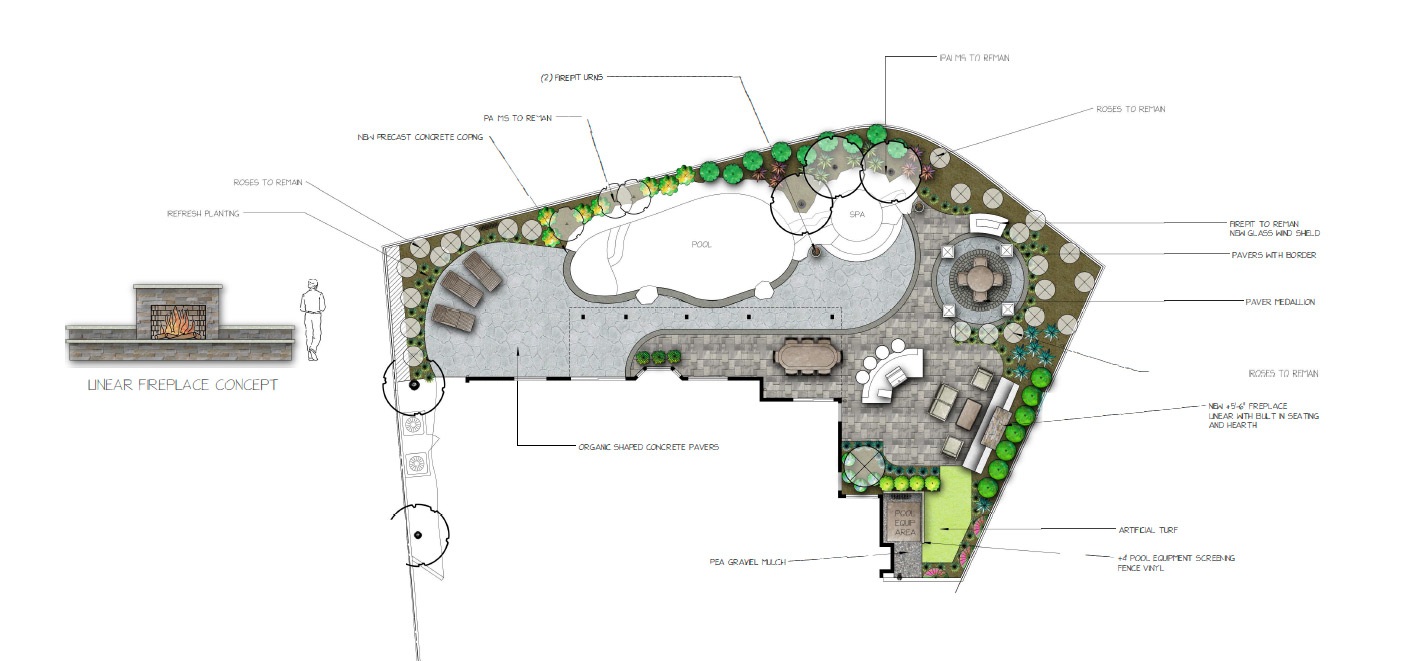 Build
With over 50 years of combined experience, Artisan Outdoor's expert craftsman will masterfully bring your design to life.
Artisan Outdoor handles all aspects of the landscape construction process in-house, using our own crews. From concrete and masonry work to installing plants, sprinklers, and night lighting, our trained craftsmen will be guided in the creation of your perfect outdoor environment. We make sure that everything is installed just as discussed in the landscape design process, and we closely supervise the work on a daily basis.
Beyond careful installations, we rigorously train our crews in customer service and proper job site etiquette. We also instill awareness of efficiency and teach new installation techniques. Because we respect each project and know that construction can sometimes be invasive, our crews spend the last half hour of every day cleaning up and organizing the job site.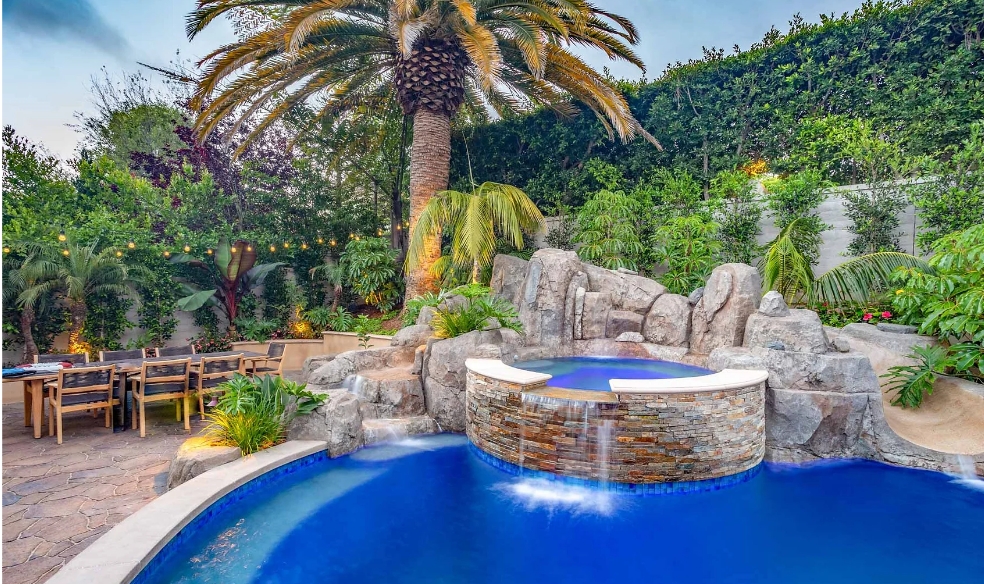 Maintain
Keep it beautiful and ready to enjoy with Pristine Outdoor Services
Pristine Outdoor Services is a full-scale, elevated service created to keep your outdoor living space as fresh and manicured as the day it was finished. We go above and beyond a typical maintance service, paying special attention to your entire outdoor environment, consistently reviewing and attending to your property's particular needs.
Pristine Outdoor Services is designed for us to keep tabs on your outdoor environment and make sure it is ready to enjoy anytime—and all the time.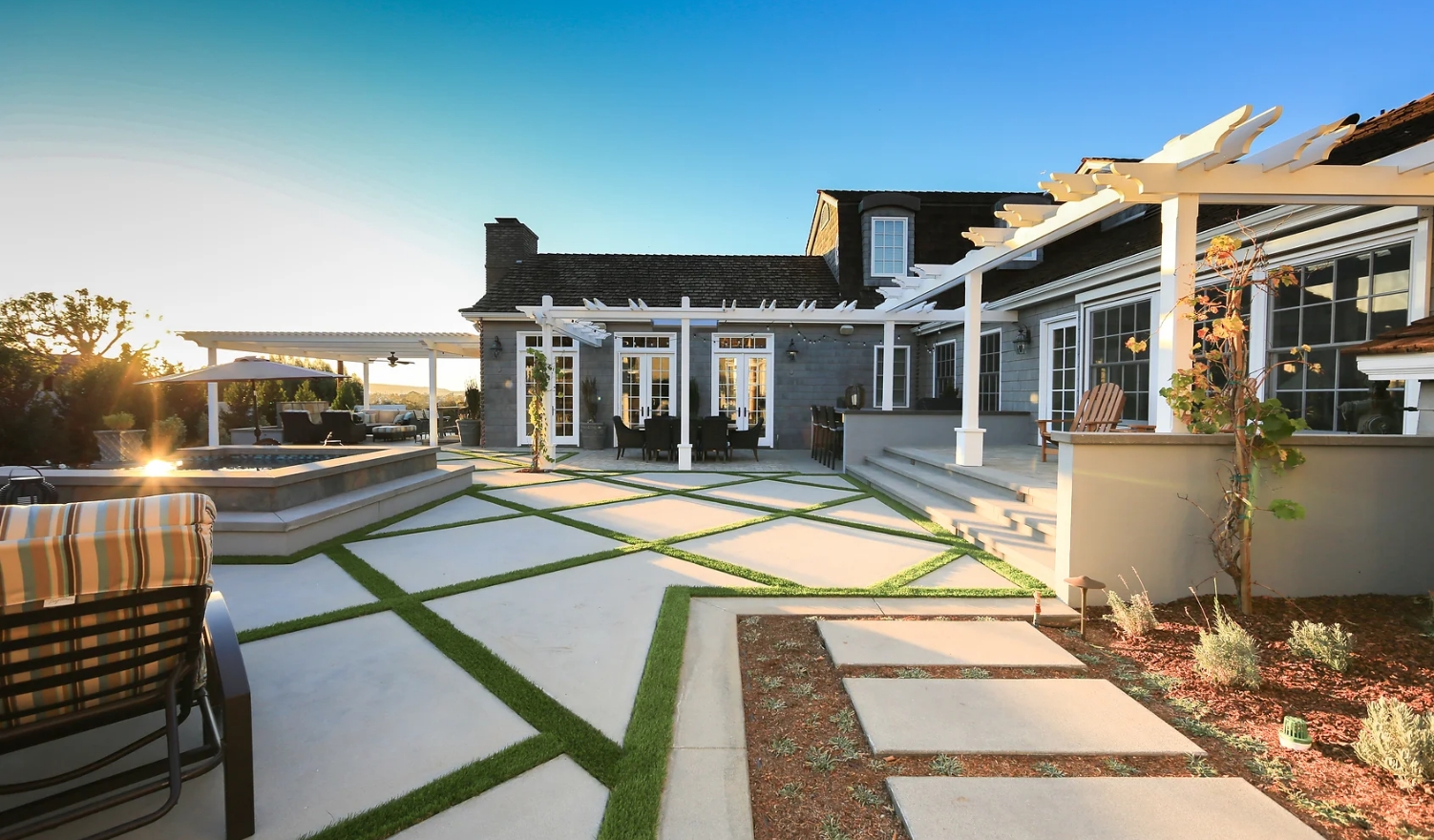 We inspect and attend to:
Sprinkler System – We run through the sprinkler system to make sure it is still efficient and unclogged
Fertilizing – We apply the proper nutrition to each plant and the lawn as necessary
Color change out – We replace any flowers that need to be replaced for the season – as well as any dead shrubs
Night lighting – Check the fixtures, replace burned out bulbs and straighten crooked lights
Pruning – Thin and lace all of the shrubs and trees (as necessary) – our certified arborist will inspect each tree
Inspired outdoor environments for businesses
The outdoor environment of a business property plays a crucial role in creating a positive first impression. A well-designed, constructed and maintained landscape can enhance the curb appeal of a commercial property and attract potential customers, clients, and employees. A well-maintained outdoor business environment can also have a positive impact on the bottom line of businesses, result in lower energy bills, and reduce carbon footprint.
Artisan Outdoor offers a range of services to help businesses transform their outdoor spaces into functional and attractive areas that reflect their unique needs and style. Our team of experienced professionals work closely with clients to understand their goals, preferences, and budget, and develop a customized plan that meets their needs.
In addition to creating and maintaining outdoor spaces, Artisan Outdoor can also help businesses stay in compliance with local regulations related to landscaping, such as water conservation and plant selection. By staying up-to-date on the latest trends and best practices in commercial landscaping, we provide valuable insights for our clients to make informed decisions about their outdoor spaces.
Request a Design Consultation Today
Please take a moment to fill out the form below; it will help us to better serve you and understand the scope of your project. Once submitted, we will contact you to schedule your consultation.