Twilight Residence
Where
The Bluffs, Huntington Beach
Features
Outdoor Sauna
Firepits
Projector TV
Outdoor Kitchen
Private Outdoor Shower
Rock Waterfall
Beach Entry Pool
The homeowner asked for and over the top backyard, with "wow" factor, and our designers were up to the task! The vision was to create an entertainer's paradise where the homeowner could have lavish parties, but in an unpretentious, tropical-vibed space. They wanted to lay in the pool and watch a movie, enjoy a BBQ and dine with family and friends, and relax after a long day.
Prior to the re-design, the existing pool was partly in the shade making it less appealing in the afternoon. The outdoor kitchen area was a bulky, cumbersome space and not designed for maximum entertainment.
The finished project boasts many amenities, including: An outdoor sauna, 2 firepits, an oversized projector screen TV (14' Wide x 10' High!), an elaborate outdoor kitchen area complete with sink, fridge, BBQ, warming drawers and an ice maker. Sunbrite TV's are hidden in the landscape, dimmable bistro lights are placed throughout, an elaborate but private outdoor shower, a custom rock waterfall & grotto, and a beach entry pool with a large Baja shelf. We also incorporated a variety of different seating areas for the family to enjoy.
Our keen attention-to-detail is what sets this project apart: A TV projector hidden in the rock, a waterfall that pours down the steps which lead up to the spa, a firepit carved into a rock in the dining area, a sandpit around the sunken fire feature which makes it feel like you are below water level when you sit around it. Also included is a rock side for the kids, a grotto with colored LED lighting, gas powered tiki torches around the yard, a synthetic grass dog run and tropical plantings tucked into the rockwork.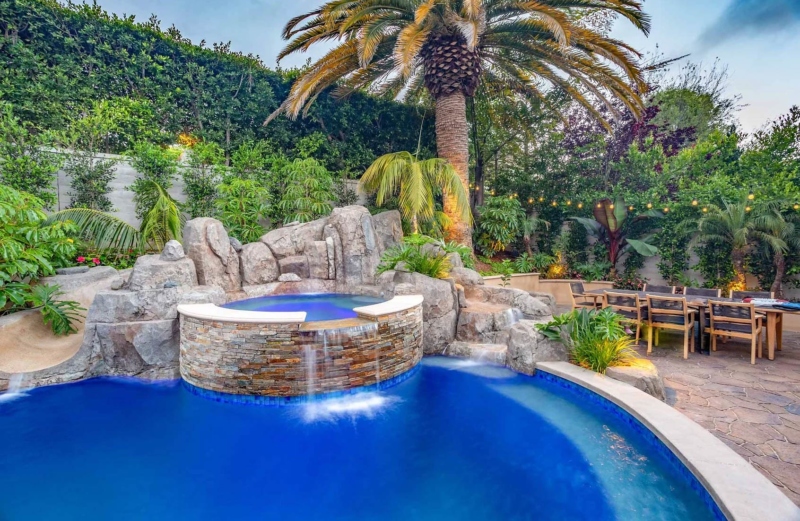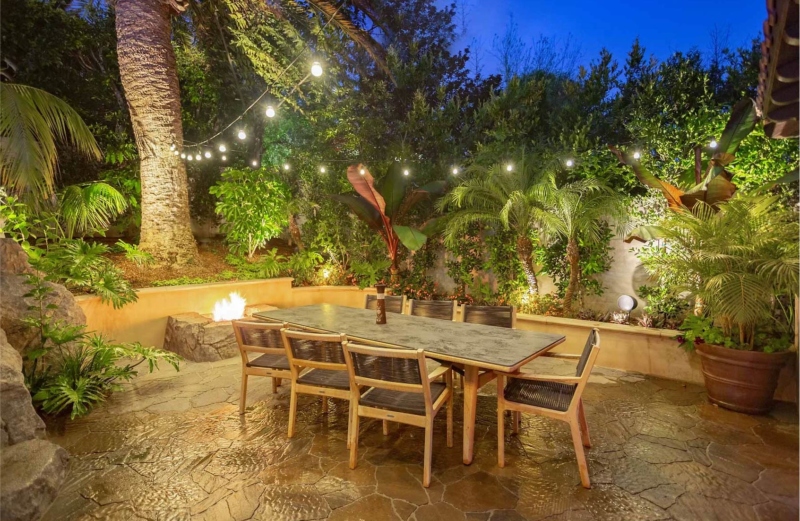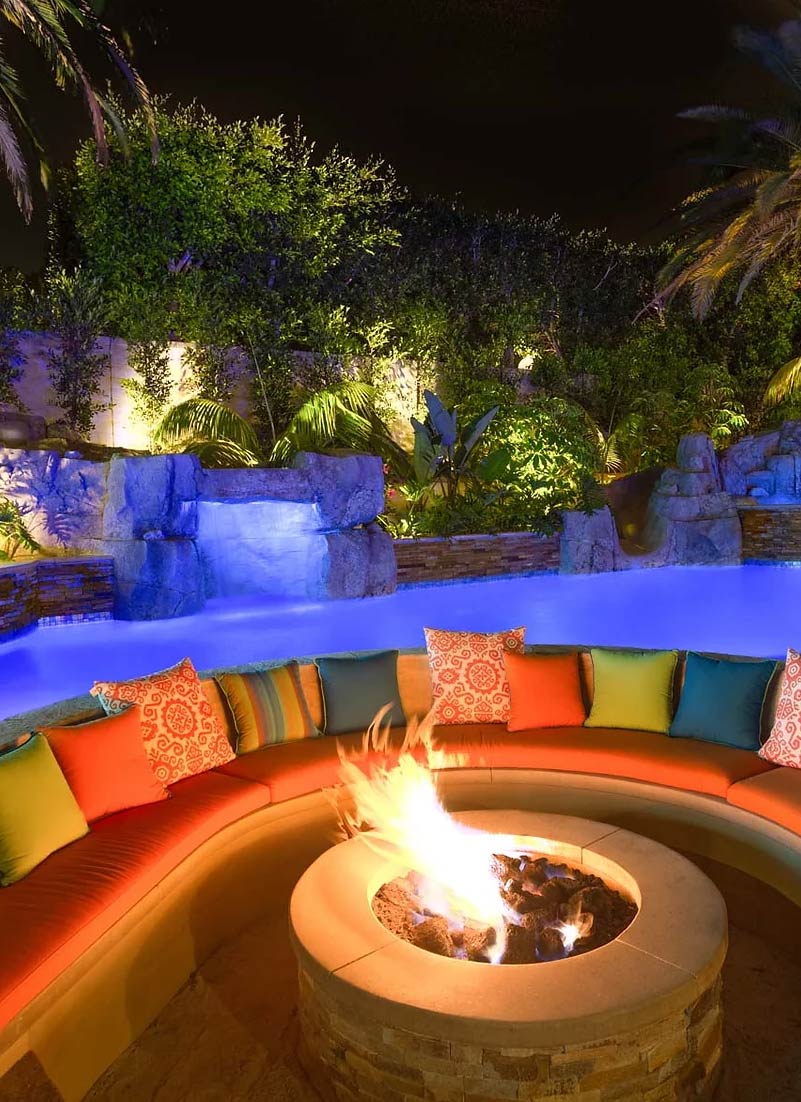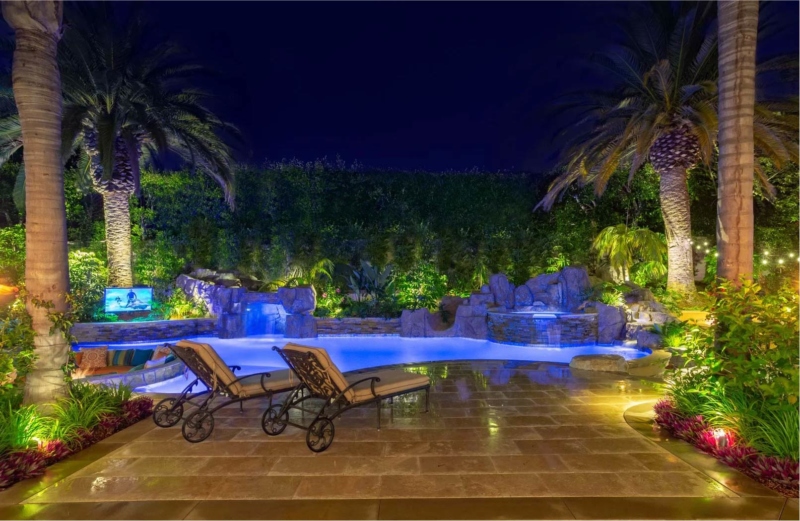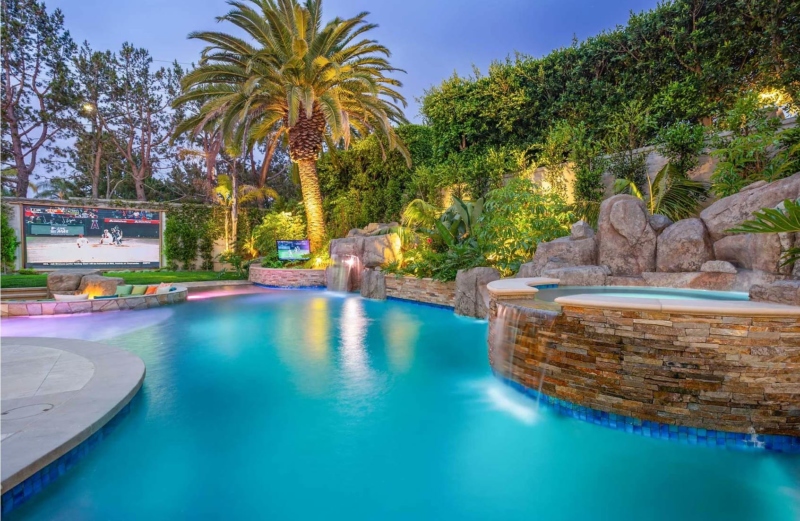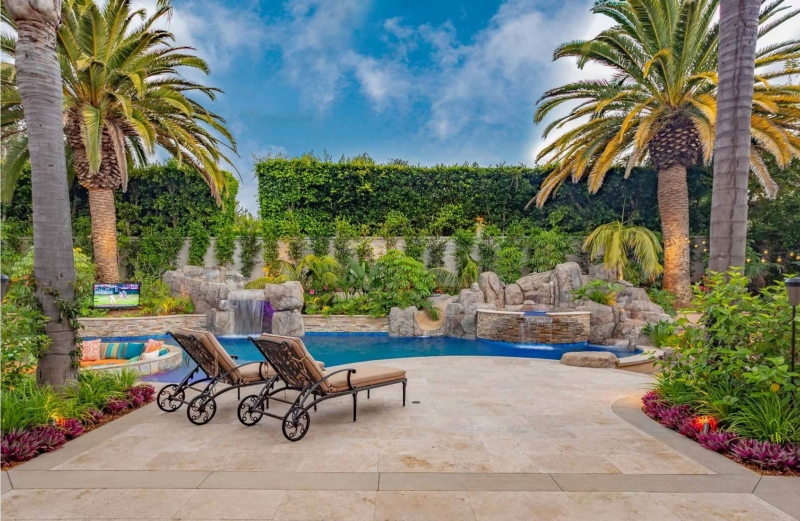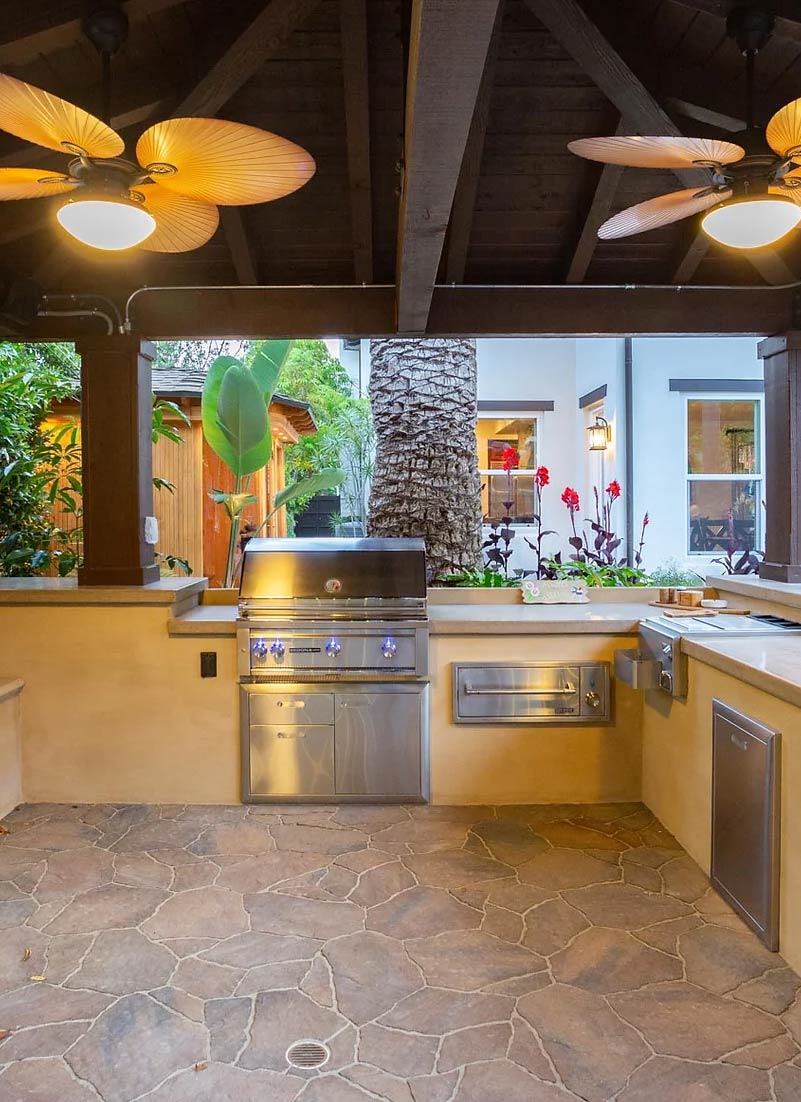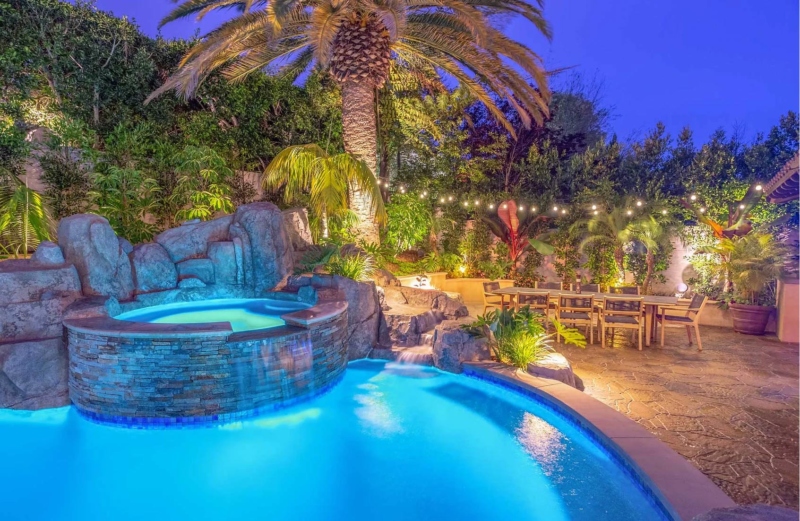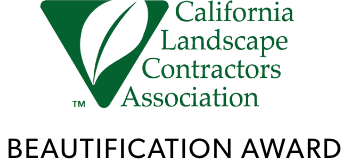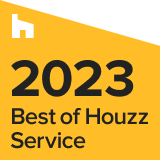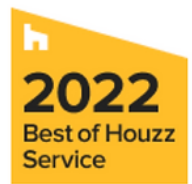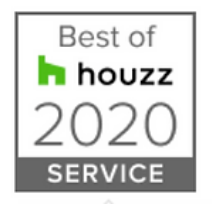 Request a Design Consultation Today
Please take a moment to fill out the form below; it will help us to better serve you and understand the scope of your project. Once submitted, we will contact you to schedule your consultation.