Hillsdale Residence
Where
Features
Water Features
Patio
Private Outdoor Shower
Fire Features
Copper Wind Sculptures
This unique contemporary-style project features many whimsical and fun elements that directly mirror the clients, themselves. They were yearning for a space to be themselves and unwind after long, grueling work days. We laid out a design that incorporated all of the things they would want and did it in such a way where we scaled each element so it didn't feel forced. The couple wanted an exercise pool – the husband, one in which he could kayak against a moving current; the wife, a pool in which she could 'walk' against a slower current. We installed a RiverFlow system that made both possible.
After meeting with the client and discussing their eclectic tastes in art and color, it was decided to create an extension of their interior style by choosing a palette of color pops throughout the yard. Their love of color is reflected in the glass 'fish scale' tile we used throughout the pool's perimeter, the fire bowl water features which have glowing LED colored light bases, and in the covered patio custom-made mosaic glass windows.
Additional outdoor living features include a private outdoor shower, cozy courtyard seating to enjoy their morning coffee, copper wind sculptures, and multiple fire features.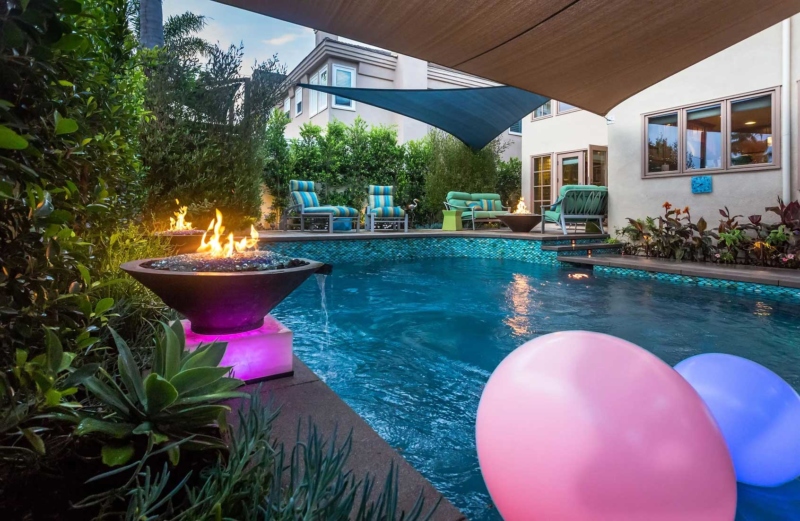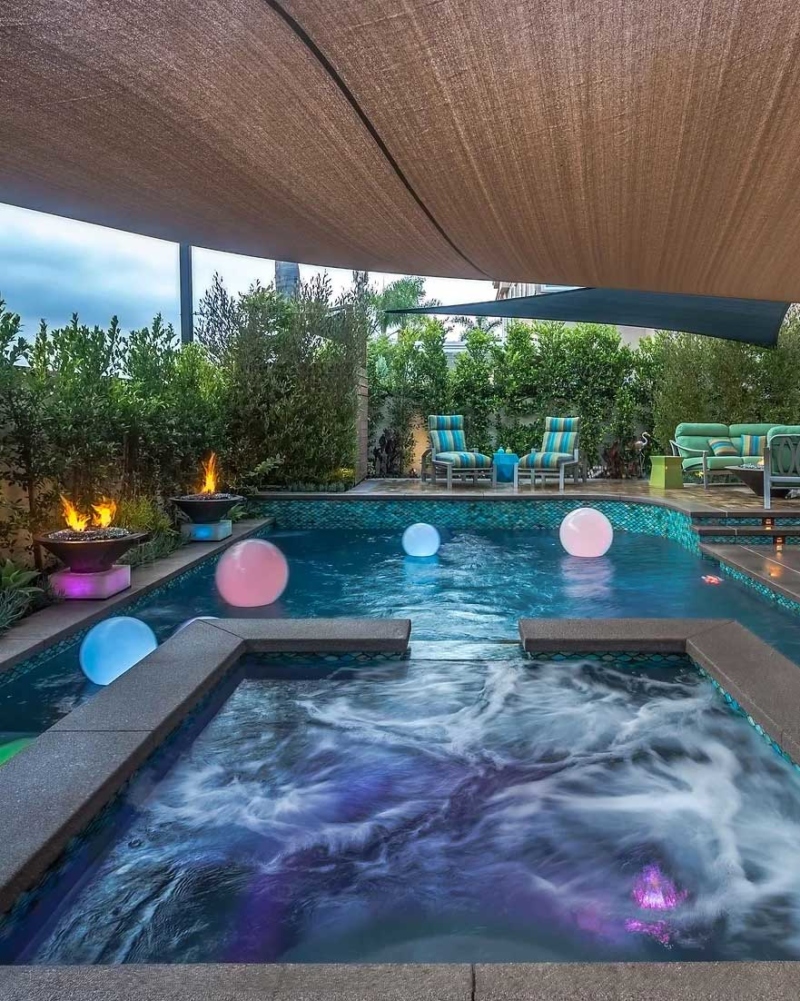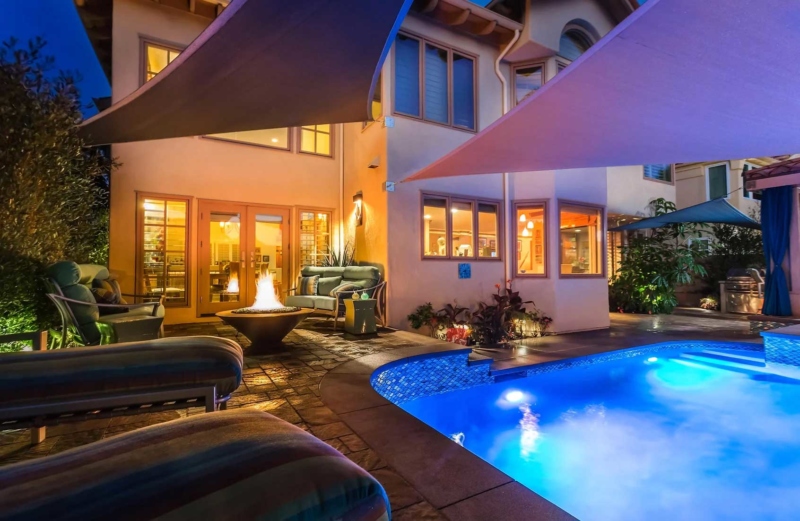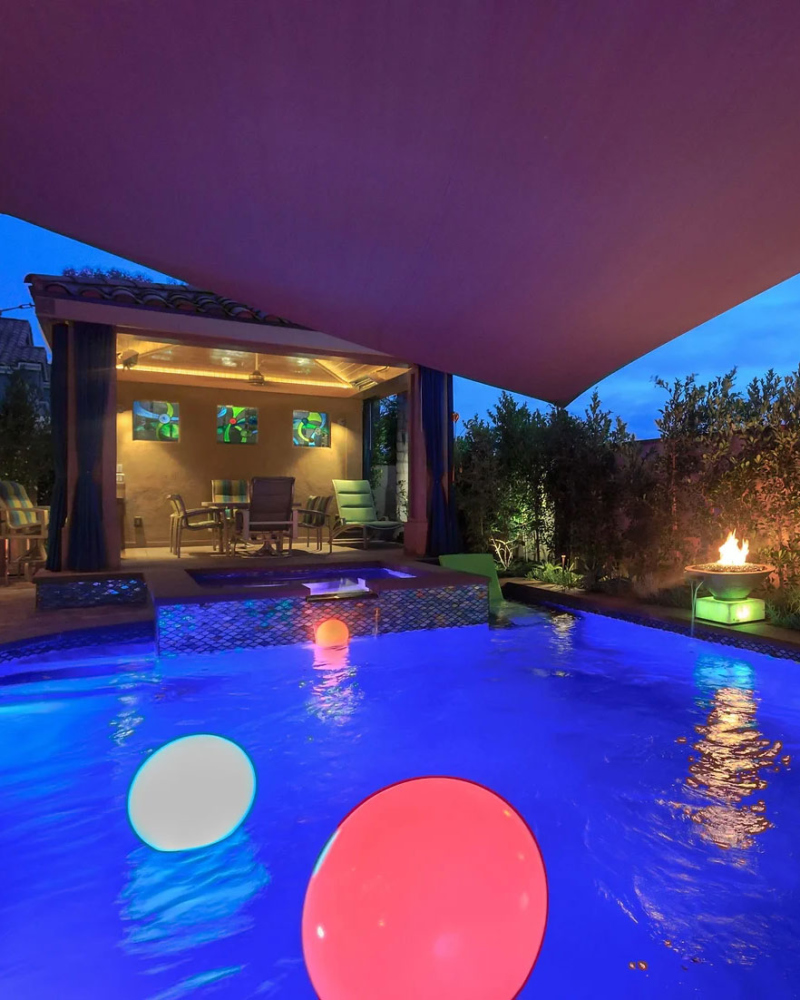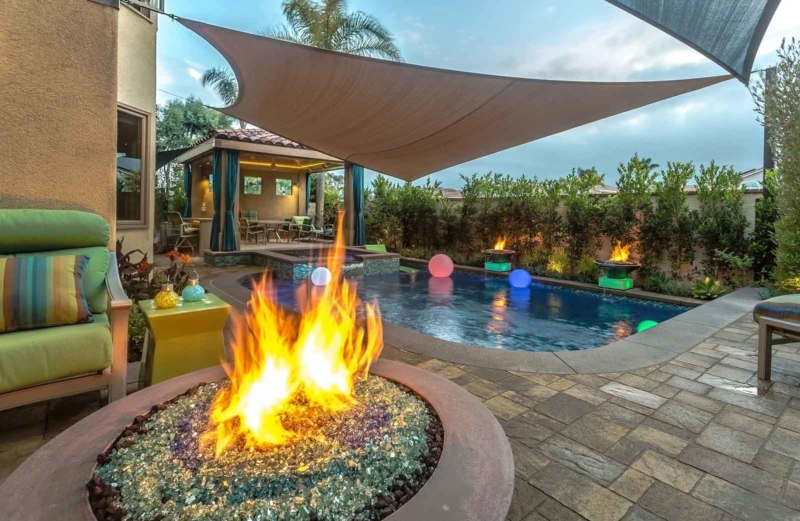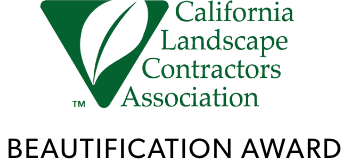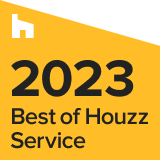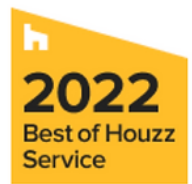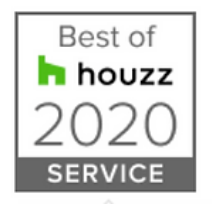 Request a Design Consultation Today
Please take a moment to fill out the form below; it will help us to better serve you and understand the scope of your project. Once submitted, we will contact you to schedule your consultation.